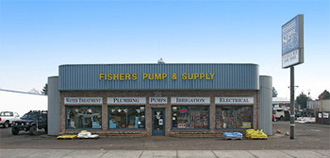 Located in Canby, Oregon, Fisher's Supply has been providing all your pump, irrigation, and water treatment needs for over 25 years. With a complete pump service crew for installs and service, a water treatment crew for install and service, irrigation design, in house and on site fabrication, and a knowledgeable staff, no job is too big or too small.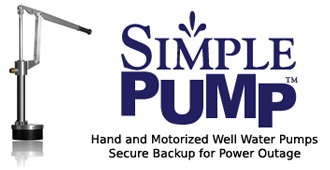 Simple Pump is a hand or motorized pump that can be used alongside your existing well pump as an emergency backup or even as a primary pump. Simple Pumps are precision machined from stainless steel and billet aluminum in Gardnerville, Nevada.
Fisher's Supply is a direct dealer with Simple Pump. Please contact us if you are interested in a quote and install on your well system.
Fisher's Supply offers complete water treatment and filtration solutions for any job. We conduct water testing for minerals and hardness that cause staining/spotting as well as bacteria, nitrate, arsenic, and other dangerous contaminants that can cause health concerns.
Please visit our water treatment page for more information.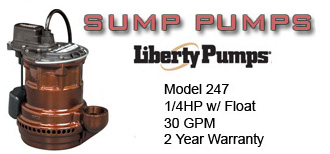 We stock a complete line of sump, sewage, and utility pumps featuring Liberty brand pumps. Liberty pumps are made in Bergen, New York and carry a warranty of up to 3 years. Liberty is an ISO 9001 registered company and produces a very high quality product at an affordable price.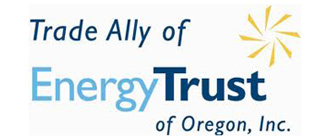 Energy Trust of Oregon provides cash incentives to help offset the costs of energy-efficiency upgrades to buildings and equipment for dairies, nurseries, commercial farms and other agricultural businesses.

As an Energy Trust of Oregon partner, Fisher's Supply is available to help with any questions or concerns you have to take advantage of the incentives available to you.