659 SW 1st Ave
Canby, OR 97013
ph: (503) 263-8557
fax: (503) 263-8369

| | | |
| --- | --- | --- |
| | Over 25 years in the local community.... | CCB # 0052426 |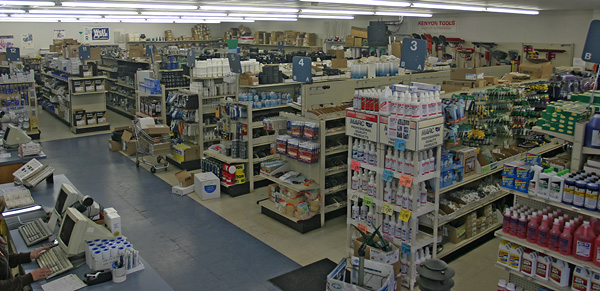 PVC Pipe & Fittings (Sch. 40 and Sch. 80)
CPVC Pipe & Fittings
Copper Tubing & Fittings
PEX Tubing & Fittings
Galvanized Pipe & Fittings
Black Iron Pipe & Fittings
Poly Tubing & Fittings
Brass Nipples & Fittings
ABS Pipe & Fittings
SD Pipe & Fittings
Fernco Products
Discharge Hose & Fittings
Suction Hose & Fittings
Rubber Hose & Fittings
Stainless Clamps
Pipe Repair Parts
Brass Valves (Gate & Ball)
Brass Flare Fittings
Brass Compression Fittings
Water Heaters, Parts, Connection, & Fittings
Sink & Faucet Repair Parts
Toilet Installation & Repair Parts
Winterizing Supplies
Glues & Solvents
Infiltrator Systems
Corrugated Plastic Tile & Fittings

Fisher's Supply is an authorized retailer of Liberty Pumps and we carry many of their products in stock. Liberty Pumps are based in Bergen, New York and make quality pumps for sewage and sump applications. They range from small submersible utility pumps to engineered sewage systems and all their pumps carry a 2 year warranty which is taken care of here in our store on pumps purchased from us.
Model 260




1/6 hp Submersible Utility Pump



1/6 hp.
3/4" Discharge



Lightweight, portable and weighing only 7.5 lbs., the model 260 is perfect for miscellaneous water removal from pool covers, flooded areas or other clear water transfer applications such as fountains, etc. Completely submersible and powered by a 1/6 hp motor, the 260 pumps down to as low as 1/8". Garden hose connection. Capabilities to 23 GPM, maximum head 25'.

240-Series




1/4 hp Cast Iron Submersible Sump Pump



1/4 hp.
1-1/2" Discharge
1/4" Solids Handling



One of the most advanced 1/4 hp sump pumps available, Liberty's 240-series features a unique one-piece cast iron housing with peripheral port suction. This design eliminates the motor seal ring and helps reduce potential jamming from debris. Other features on the 240-series include a quick-disconnect power cord and Liberty's patented VMF switch technology for smaller sump pits (model 247).

250-Series




1/3 hp Cast Iron Submersible Sump/Effluent Pump



1/3 hp.
1 1/2" Discharge
1/2" Solids Handling

Rugged and dependable heavy-duty cast iron pump with powder coat finish.

Liberty's "workhorse" sump pump features a unique one-piece cast iron body, quick-disconnect power cord and three different switch options - including our patented Vertical Magnetic Float design (VMF) for smaller pits (model 257).

With a durable, epoxy powder coat finish and vortex style impeller, Liberty's 250-series pump is the perfect choice for low-head effluent pumping or basement de-watering.

280-Series




1/2 hp Submersible Effluent/Sump Pump



1/2 hp.
1 1/2" Discharge
3/4" Solids Handling



With a shut-off head of 37 feet and 3/4" solids-handling capability, the 280-series by Liberty covers a wide-range of low-head to mid-range pump applications. Designed for STEP systems, mound systems, liquid waste transfer and high output sump applications, you can count on the 280-series to offer superior performance. Designed with Liberty's unique one-piece cast iron body and quick-disconnect cords available in 10' and 25' lengths. High-output 1/2 hp submersible with rugged cast iron housing.

LE40-Series
4/10 hp Submersible Sewage Pumps

4/10 hp.
2" Discharge
2" Solids Handling

Heavy-duty built and reliable, Liberty's LE40-series is the perfect choice for residential sewage applications. Featuring all cast iron construction with an epoxy powder coat finish, stainless steel fasteners, quick-disconnect power cord and a vortex style impeller for superior solids handling, the LE40-series combines solid performance with exceptional value.
LE50-Series
1/2 hp Submersible Sewage Pumps

1/2 hp.
2" Discharge
2" Solids Handling


Sporting a new tough powder coat finish over heavy cast iron housings, Liberty's LE50-series is a commercial-grade workhorse for residential and light commercial sewage applications. Its efficient 1/2 hp motor with permanently lubricated bearings, stainless steel fasteners and quick-disconnect power cord design make this a favorite choice among plumbing professionals. Other features include piggyback style switches on automatic models, 2" solids-handling ability and a shut-off head of 25 feet.
Pro370-Series
21" x 30" Simplex Sewage System


The Pro370-Series is the most advanced residential sewage package available. Liberty's flagship product, the Pro370-Series sewage package, arrives from the factory pre-assembled with QuickTreeŽ Technology saving valuable labor time at the job site. Now available "alarm-ready" with pre-mounted alarm floats.

Features:

Fully Assembled and shipped with a clear disposable construction cover that will protect the system during rough-in and masonry work.

Available with any of Liberty's 2" solids-handling sewage pumps

Unique QuickTreeŽ Technology system allows easy access and removal of switches without disturbing pump or plumbing.

NEW! Inspection/Access Cover

NEW! Integral rubber seals permanently attached to cover

NEW! Unique cord seal technology

Larger Basin- 40% more capacity than standard 18" X 30" basins. Results in decreasing switch cycles and improving pump life.

Integrally molded torque stops secure the pump in its proper position

Integrally molded anti-flotation collar

Integrally molded handles to ease transportation and installation

Includes Liberty's standard two-year limited warranty.